resources for the 2024 NCSciFest will be published in early 2024
Resources for the 2024 NCSciFest
Each NCSciFest event host receives a kit of promotional materials in early March. In addition, on this page you'll find links to downloadable promotional materials that you can customize for your official North Carolina Science Festival event. For additional marketing needs, please email NCSciFest@unc.edu. 
EVENT HOST GUIDE
FESTIVAL LOGOS AND ART
To download a logo image, either right-click (PC) or control-click (Mac) on the image to get a contextual menu with options for saving. To resize the image you've downloaded, press the shift key while you drag a corner of the image — this will keep the dimensions proportionate.
North Carolina Science Festival Logo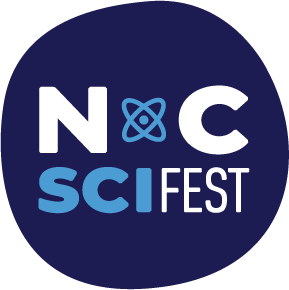 North Carolina Science Festival Logo (grayscale version)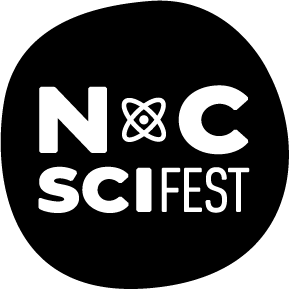 Kelvin, the NC Science Festival spokesbot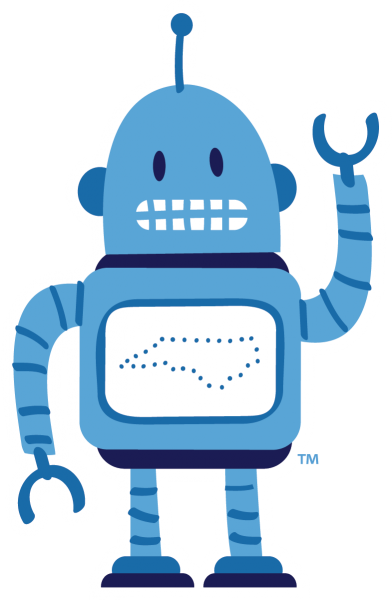 Kelvin is one of the Festival's more recognizable icons and should be treated as a logo, without any modifications. If you want to edit Kelvin in any way beyond resizing them, please contact the Festival's media office at moreheadplanetarium@unc.edu to request permission in advance.
EVENT NEWS RELEASE
Build your own news release for your event! Use this Word document as a model and replace the keywords in the brackets with the correct information for your event. Send it to your local news organizations three to five days before your event. Check media calendar deadlines for possibly longer lead times. Follow up to make sure the release was received and to answer questions.
KELVIN, THE FESTIVAL SPOKESBOT
Kelvin, the official mascot of the North Carolina Science Festival, is ready to help you promote your event!
FESTIVAL "BOILERPLATE" LANGUAGE
You can add this "boilerplate" text to the end of any news release about North Carolina Science Festival events, or use it any time you need a quick, easy-to-understand description of the Festival.
FESTIVAL EVENT HOST POSTER TEMPLATES
Build your own posters for your event. Use these Word documents templates and add your own event information. 
Coloring Page
Evaluation
INVITING SCIENTISTS