Our popular SciMatch program returns in 2023, where we connect amazing scientists with middle school teachers to help inspire the next generation!
 
What is SciMatch?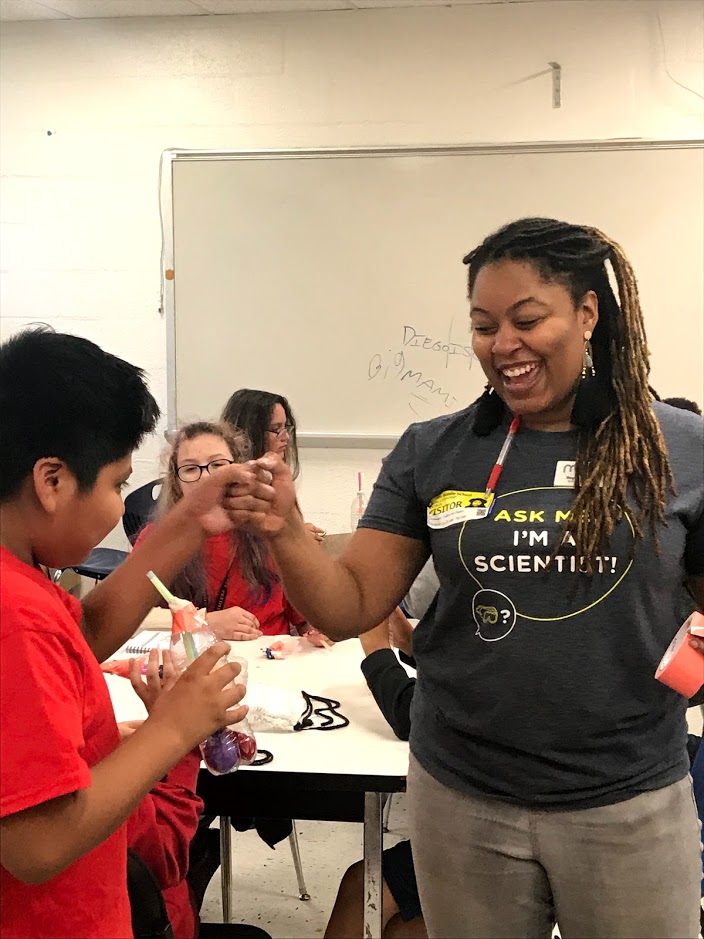 The SciMatch program accepts applications from middle school teachers in North Carolina who would like to have a scientist visit with their class. NCSciFest staff then works to find STEM professionals who are passionate about outreach to pair up with teachers. These scientists receive specialized communication training prior to the visit.
This year, scientists will visit classes in April, where they'll speak with students about their backgrounds and research, and answer questions about their careers. Due to uncertainty around COVID-19, we are adopting a hybrid model of in-person and virtual visits. The goal of each visit is to inspire students to consider science as a career and to understand how science impacts our lives.
2023 Timeline
October 30: Deadline to apply
November: Applications are reviewed and teacher/scientists are selected.
December: Scientist and teacher orientation webinars.
January: pairings are made. Teachers and scientists are notified of their match and begin communicating
February and March: professional development webinars for teachers and scientists.
April: Visits take place
Post-visit survey completed within 1 week of visit
Applications are now closed
Interested in learning more about our SciMatch program?  Contact ncscifestschools@unc.edu for more info!
The SciMatch initiative is made possible thanks to the generous support of The Biogen Foundation.