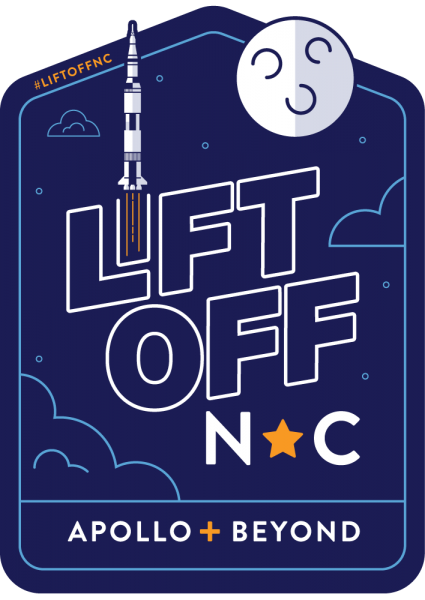 50 years ago, the astronauts of Apollo 11 planted their moon boots on the lunar surface and captured the imagination of the nation. Now — half a century later — it's the time for a new generation to experience the magic and majesty of that first "one small step for man, one giant leap for mankind."
During 2019, join museums* throughout North Carolina for a healthy dose of space mania with Lift Off NC: Apollo + Beyond, a celebration of 50 years of space and lunar explorations. This website will be your connection to all the events happening in celebration, including festivals, exhibits, lunar and star parties, movies, rocket launches, space camps, astronomy days, musical performances, educational programming ... and even a few Star Wars-themed events!
List of upcoming events below! 
Events
*Participating museums include Marbles Kids Museum, Morehead Planetarium and Science Center, Museum of Life and Science, North Carolina Museum of History, North Carolina Museum of Natural Sciences, North Carolina Space Grant, and North Carolina Symphony.