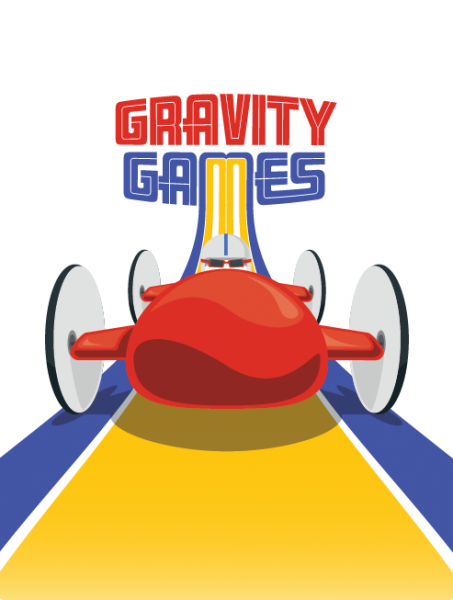 The NC Gravity Games return to downtown Lenoir on Saturday, April 25, 2020. If you love racing, science, tech demos, cheering crowds and plenty more action, make your plans to join the fun!
Every year, middle and high school teams from across the state hightail it to the NC Gravity Games to compete in colorful gravity-powered cars they've designed and built themselves. The Games celebrate all things STEM, and include a science expo with hands-on exhibits that'll blow your mind.
Brought to you by Google, Appalachian State University and the City of Lenoir, the NC Gravity Games are a signature event of the NC Science Festival.
For more information, including rules and links to register, visit ncgravitygames.com.
Sponsorships of $1000 are available to help offset materials and travel costs for teams from diverse parts of the state to compete in the 2020 Gravity Games, or to help teams make the jump from the Kit Division to the Engineered Division. To request a sponsorship, please complete the application form.