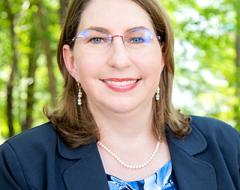 Associate Dean, Wake Technical Community College
Field of study: Biology
Favorite thing to do as a kid: Reading
From: Roxboro, NC
Never say Never! Sometimes it is ourselves that say NEVER. In my case I said I would NEVER teach or run my own lab, both of which I am currently doing in some fashion. Sometimes it is others that say NEVER. I was told that I would not get into the graduate school of my choice or that an undergraduate research program would not work at a community college. Both of these have come true. So, Never say Never because those very things might just happen.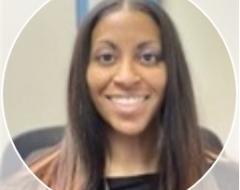 Math Instructor, Fayetteville Technical Community College
Favorite food: Hummus, good hummus.
Favorite pastime: Baking, organizing family events.
Favorite thing to do as a kid: Read
I've been a math instructor since 1997. I was "good" in math and tutored my peers in high school. My guidance counselor told me to apply for the Teaching Fellows Scholarship, I did and was awarded the scholarship. I went on to teach middle and high school combined for four years. I have spent 17 years teaching math at the community college but most importantly mentoring STEM students along the way.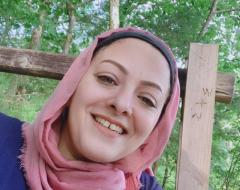 Programming Instructor, Fayetteville Technical Community College
Fun fact: not a math fan but I do analytics
Favorite food: Japanese
Favorite thing to do as a kid: sometimes read encyclopedia for fun
Just a regular person, nothing major. I'm an instructor at a community college, I have a Masters and very proud to have these accomplishments and be independent. How am I different? Maybe because my journey to where I am was not paved/easy, being the first to finish high school, college, travel, work or even be independent had at some point in my life opened doors of hell to me but it was very rewarding too and definitely worth it.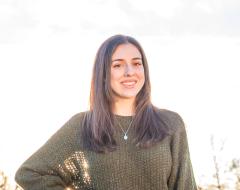 Wake Forest University Graduate Student
Fun fact: I taught high school for a semester!
Favorite pastime: Hiking or cooking
Favorite food: Sushi
After attending community college in high school and discovering my love for math, I attended the University of North Carolina at Chapel Hill. While there, I studied numerous math topics and decided that I wanted to go further in math. I am now a graduate student at Wake Forest University in their Masters program, where I am both taking classes and working as a TA. I hope to continue my math education after Wake Forest and attend a PhD program to earn my PhD in mathematics!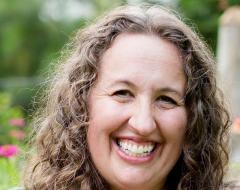 Instructor, Alamance Community College
Fun fact: I am a twin mom and row with a Women's Masters team.
Favorite thing to do as a kid: Playing in the woods
Favorite food: Donuts
After completing an undergraduate degrees in computer sciences and mathematics, I ventured into graduate school to get a Master's in Computer Science. I taught AP computer science at the Career Center in Winston-Salem. Then I traveled across the state to start a Ph.D. program. Since dropping out, I have been teaching at Alamance Community College and loving it.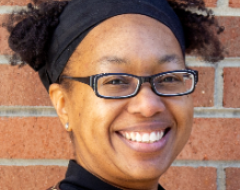 STEM Core Student Support Specialist and Coordinator at Forsyth Tech
Fun fact: I conducted field research on the symbiotic relationship between the Honeyguide Bird and Human Beings in Kenya, East Africa.
Where are you from? Memphis, TN
Favorite thing to do as a kid: Roller skating
My name is Dr. Tandeka Boko, and would you believe that my superpower involves getting students on a train? I am the STEM Core Student Support Specialist and STEP2NLs Growth Sector Coordinator at Forsyth Tech Community College. I am also both a passenger and the conductor of my train. My superpower helps me to prepare today's young learners and tomorrow's diverse STEM leaders to be successful in the emerging and escalating careers of Science, Technology, Engineering and Math (STEM), all around the world. I help students to go from, "I think I can" to "I think I can, I think I can," chugga, chugga, chugga, chugga, chugga, chugga, to "I know I can, I know I can," toot toot, chugga, chugga, chugga, chugga, toot toot!" And the train goes on.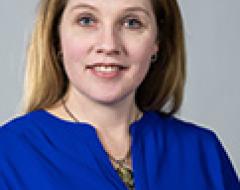 Program Director, Alamance Community College
Favorite pastime: Scrapbooking
Where are you from? Corydon, Indiana
Fun fact: I have a miniature daschund
I discovered clincial laboratory professions while researching a project for the middle school science fair and immediately fell in love with the idea of working in the lab and being the scientist behind the scenes that was "putting the pieces together" to reach a diagnosis. I started my career after high school, in 2001, through training in the US Army. After several years and a deployement to Afghanistan, where I saw what a true difference my job makes in life vs. death, I continued my education at East Caroina University and the Catholic University of America, eventually earning my PhD in Clinicial Laboratory Science in 2016. I am now an instructor and program director for the Medical Laboratory Science Program at Alamance Community College, I love being a part of my studnets' journeys toward a fulfilling career in the laboratory and making a difference in the lives of patients every day.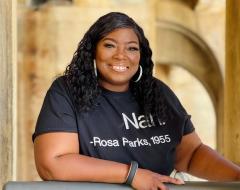 Director of Assessment and Planning/Forsyth Tech Community College
Fun fact: I've traveled to 35 of the 50 states
Favorite pastime: Cooking and Baking
Favorite food: Seafood Boil
My futures story highlights the journey of one young girl who thought she wasn't good at Math but found her way into the exciting world of research. With the help of a magical mentor Dr. Edey Researchey, she was able to capitalize on her strengths and realize that we are all good at Math, just in different ways. You're not good at Math, Yes you are good at Math!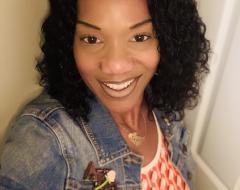 Instructor, Fayetteville Technical Community College
Fun fact: For more than a year I had an English accent due to Foreign Accent Syndrome (FAS)
Favorite thing to do as a kid: Believe it or not…READ!
Favorite food: Pizza topped with grilled chicken and onions
I am a first generation college student and by-product of desegregation.
The biggest lesson I have learned throughout my educational process has been, no matter what it is or how hard it may seem, if you're dedicated to your goal you will reach it!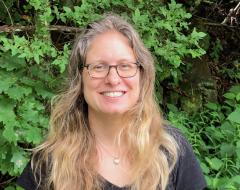 Math Instructor, Alamance Community College
Fun fact: I used to work in England and Germany.
Favorite pastime: Hiking or biking followed by eating chocolate cake.
Favorite food: Chocolate
I loved all subjects at school, especially music and languages. I found math to be easy for me; math problems were like fun puzzles to be solved. I majored in math and French and started my career writing software for a large corporation. Later, I switched my focus to teaching math at the community college level.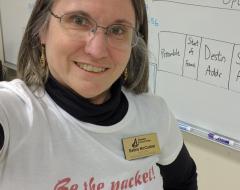 Faculty Instructor of IT/Cybersecurity at Alamance Community College
Fun fact: I ride a BMW G650GS motorcycle
Favorite thing to do as a kid: Pencil sketching
Favorite food: Eggs Benedict
I am an instructor of IT Systems Security and the project manager for Alamance Community College's Center of Academic Excellence in Cyber Defense. The path that has led to my current position is a long & winding one but one that has been steered by a single theme: let the problems in the world guide you in deciding what you do.
I have always been fascinated by technology. I have always liked to tinker. So after finishing a B.S. in Applied Mathematics, I went on to earn an M.S.E.E. with a concentration in computing technologies. After working for over 25 years for business and industry, I segued to becoming an educator. Over these past forty years, the world's engineering prowess has advanced a great deal, but the principles of innovation largely have not. And that is what my role is today: to shepherd students to be the innovators of tomorrow.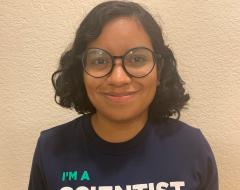 Student, University of North Carolina at Greensboro
Favorite pastime: Videos games
Favorite food: Tacos de Asada
Where are you from? Santa Ana, California
I did not do well in school. I remember receiving no guidance in high school from counselors telling me I should go to college. For this reason, I never thought college was in my future. After finally investing in myself, I enrolled in Forsyth Tech where I not only graduated but I have completed two research projects funded by the National Science Foundation. I am grateful for the amazing instructors that had placed their focus on collaborating with me as research mentors. I am now a undergraduate student at UNCG pursuing a degree in Mathematics and Computer Science. My goal after graduating is to work for the video game industry!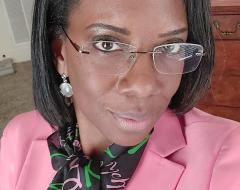 Math Instructor and Honor Society Advisor, Wilson Community College
Fun fact: I got my motor license license years ago.
Favorite food: Shrimp Scampi
Favorite pastime: Listening to music and dancing
I became a mathematics instructor by a process of elimination... when choosing my major after college, I went with what I liked most out of the secondary education majors that were offered. I taught at the high school level for 5 years in part to honor the requirement of the NC Teaching Fellows Scholarship I had been awarded. I moved to teaching the community college and enjoy most helping students in developmental math overcome their fear of math and the fixed mindset they have had for years.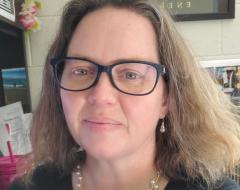 Dental Assisting Dept. Chair, Fayetteville Technical Community College
Fun fact: I had 3 sets of wisdom teeth instead of one.
Favorite pastime: Making things- I love to paint and sew!
Favorite thing to do as a kid: Read and create stories
I always thought I would be an actress or a dancer when I was little, I definitely did not want to teach! My height determined at an early age that I would never be a Rockette, so I changed my career path to allied health. I tried a few different options until I found out I was meant to be a dental assistant! The variety fits my personality and I enjoy what I do so much that I even changed my mind about teaching! The best piece of wisdom that I can share with you is that is okay not to get it right the first time.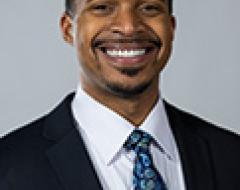 Department Head of Information Technology (Academic Programs), Alamance Community College
Favorite thing to do as a kid: Play video games
Fun fact: I've traveled to 5 countries
Favorite pastime: Watching movies
In early middle school, when I was asked the question "What do you want to be when you grow up?", like many youth and even many adults at any stage of life, I didn't know. Around this time, my parents purchased a computer and the large stack of boxes taller and bigger than me sat in a room for weeks, waiting for "the computer guy" to install them. I asked my parents if I could try to set them up. I am so grateful to this day they said yes because, from that moment, I became fascinated with the limitless things they could do. I got involved with various classes, extracurricular programs – engineering, computer programming teams, web design, traveling for competitions and contest. I chose to study Computer Science in college because I wanted to learn how to create technology, software, and applications used on the computer. My interest later changed to how I can use technology to help people, business, community, reach their goals, solve problems they have, or do things better, faster, or more efficiently.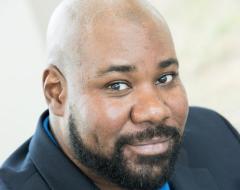 Department Chair - Davis iTEC Cybersecurity Center
Fun fact: I have over 100 Transformers all in working condition.
Favorite food: Lasagna
Favorite pastime: Working out
When I was 9, I was introduced to computers. I worked with them as a kid and went to college to work on computers. Through various organizations and loads of support, I Was able to turn my career from working with computers to teaching other people to use them, going on 13 years!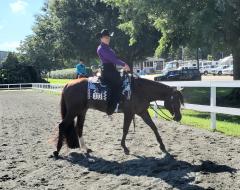 Fun fact: I am deaf in my left ear, but no one would ever know.
Favorite pastime: Riding and showing horses
Favorite food: Pasta!!
"Look to your left, look to your right, 60% of my algebra 1 students fail my class." Imagine hearing this in your math class and imagine how you would feel. These very words along with some amazing educators put in my path are why I chose to become a math educator. Of course, I love the challenge presented by the study of mathematics, but not everyone feels the way I do. I did not want students to encounter the discouraging words I heard in my Algebra class. I wanted to share with students that everyone can experience success with math if they put in the work required to do so.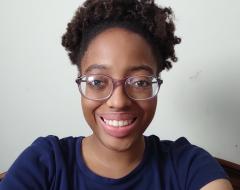 Associates of Science, 2022
Fun fact: My parents got married in 2000 and had 11 kids together. Seven boys and 4 girls (including me).
Favorite pastime: Read a good book.
Favorite thing to do as a kid: Go to my Grandma's house.
I have always been interested in the medical field, but never knew what I wanted to be. Throughout my school career, I have come to realize that I love to directly help and lead others. During highschool, I realized I wanted to be a nurse (yeah, yeah I know there's a pandemic going on). What I really love about it is that there are a variety of fields and opportunities to show off your unique skills. As of now I am working towards my A.S. degree so I can transfer to get my BSN.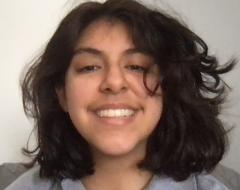 Student, Early College of Forsyth County
Fun fact: I once accidentally microwaved a mayonnaise packet
Favorite pastime: Reading and cooking!
Favorite thing to do as a kid: Painting and drawing - anything with art!
I've always enjoyed STEM and humanities classes. Reading is an activity I can do for hours, and the same holds true for completing math problems or flipping through science textbooks. Realizing I want to pursue a path that combines both, I hope to study global and public health! I first wanted to be a cowboy. Now, instead of traversing the Wild West, I want to explore the broad and fascinating fields of health and humanities.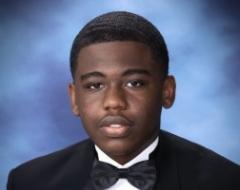 Fun fact: In third grade, I won a multiplication times table event and got a chance to meet professional basketball player Kyrie Irving.
Favorite pastime: Sneaker Shopping
Favorite food: Chicken Wings
I am a dually-enrolled student at both New Tech High School and Durham Technical Community College. I am currently finishing my Associates in Science degree, with hopes to transfer to a 4-year university and major in Finance. My STEM interests lie in the mathematical field. I am involved in my school's student government, a student ambassador, and have completed multiple internships with the Durham Public Schools Information Technology department and Fidelity Investments.