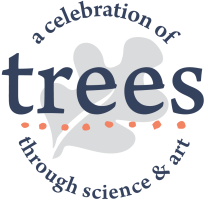 Trees! A celebration of science and the arts
AGE GROUPS:
Elementary School,
Families,
Middle School
Please visit our interactive website for children and families that explores trees through both science and the arts. Moving around the website, visitors will access brief videos, interactive games, puzzles, and ideas for projects for do at home.
Faculty and students at East Carolina University will share their expertise to explore and celebrate the trees in our communities through the lens of science, theatre, dance, and other arts. Targeted primarily for elementary school children, we think the site will be of interest to people of all ages.